Queen City Volleyball Academy (QCVA) is a non-profit organization based in Charlotte, NC, that channels the power within the game of volleyball to build great young people — and great athletes — who will make an impact in their communities, today and into tomorrow.
We're motivated to make the game of volleyball more widely accessible to young athletes by breaking through systemic barriers that have historically limited full community participation in the game. We envision a world where every local youth athlete has the opportunity to receive a high-quality volleyball experience regardless of their socioeconomic status. Learn more about our program and our impact.
Our mission is bold, our colors are powerful, and our people are courageous. Our logo represents the shield that protects what we hold dear: authenticity, fairness, honesty, transparency and accountability.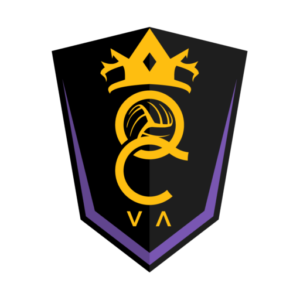 Black represents power
Gold reflects prosperity
Purple signifies pride
QCVA was built for the people, by the people — those who come together through a shared commitment to the mission, values and athletes that we're all invested in. Our organization, governed by a board of directors, is a part of USA Volleyball and a member of the Carolina Region.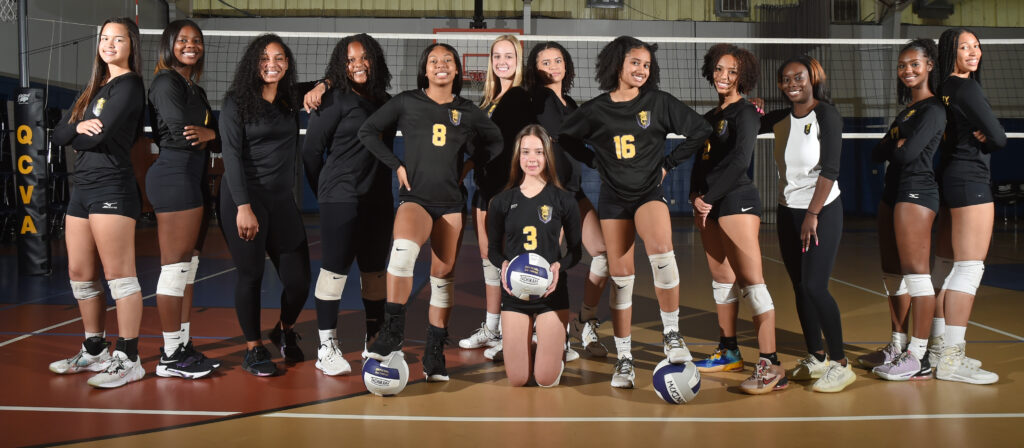 MISSION
To expand access to the game of volleyball in the Charlotte area
VISION
To eliminate inequity surrounding the game of volleyball in the Charlotte region
VALUES
We Serve with Passion: We channel a passion for sport into being our best and giving our best at every turn. We are motivated by an unparalleled competitive spirit that pushes us to perform at a high level — on and off the court — for our coaches, teammates, and families and within our communities.
We Compete with Integrity: We put sportsmanship and class at the core of everything we do, carrying with us a sense of respect, honor and humility and for those with whom we're directly or indirectly involved in competition.
We Demand Accountability: A deep sense of personal responsibility guides ownership of our actions, outcomes, successes and setbacks. We're steadfast in fulfilling our commitments, which often require regularly making sacrifices for the betterment of ourselves, our teammates and those around us.
We Welcome Everyone: We strive to assemble teams that broadly represent the demographics of the broader Charlotte area in order to create opportunities for those who have historically lacked access. We also empower every player to be the most authentic version of themselves.
Being part of the QCVA community means carrying these expectations of yourself and others, in everything you do — on and off the court.
HISTORY
Created by a small team of passionate coaches and local professionals in August 2019, QCVA was born from a forward-looking vision for the future of youth volleyball organizations. We were designed as an academy with the intention to provide a high-level training experience that puts holistic athletic development at the core of everything we do.