Now in its fifth club volleyball season, QCVA organizes and runs competitive National level teams (usually ages 15-18). These teams serve as the best pathway to play at a high level and to be recruited to play in college, no matter the division or level. Participation in our travel teams in a big commitment. Travel teams practice three times per week and attend a minimum of eight tournaments from December through June. Check out our 2023 season recap to get a further download!
Tryouts for our 2024 teams took place on August 3 and 4, 2023.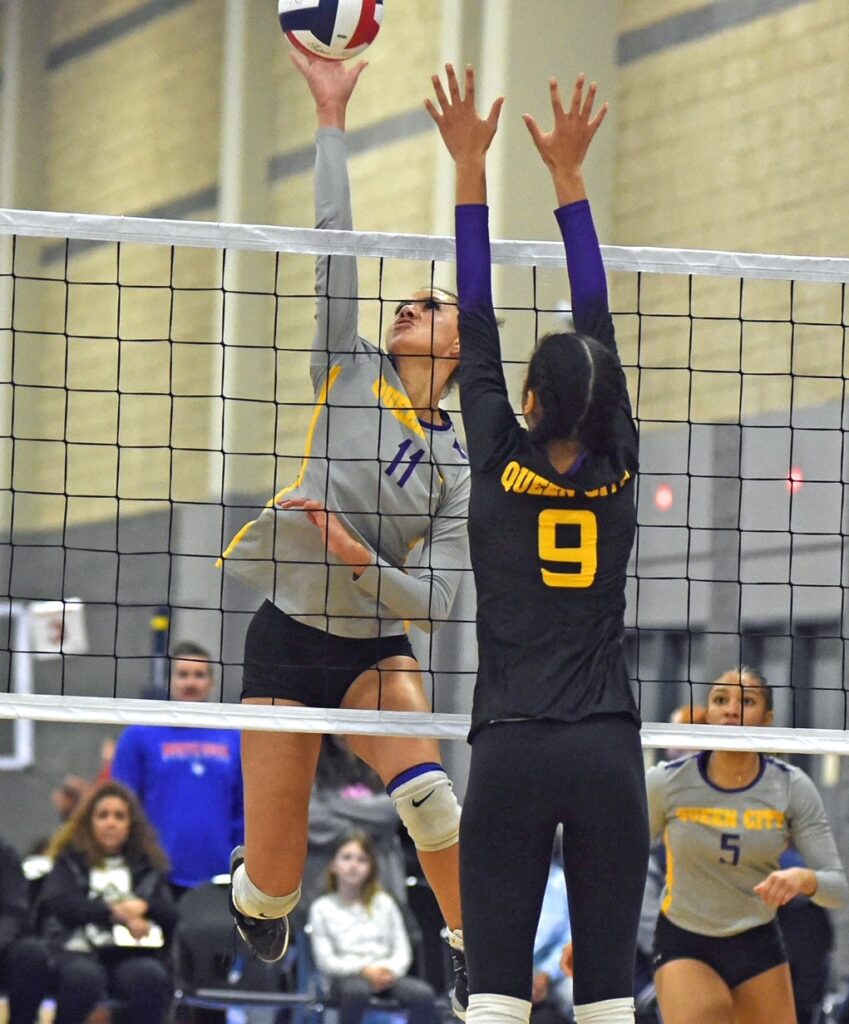 We are drawn to high character athletes who are aligned with our mission. Since QCVA is a small and special community, we are intentional (as realistically possible) in who we bring into it. Athletes who thrive in our club live The QCVA Way. They are open-minded, low-ego, authentic, empathetic, disciplined, kind, resilient and competitive. Parents who enjoy their experience at QCVA are patient, reasonable, inclusive, supportive, and also low-ego. They are "team-first" oriented and don't play politics. Those who do not meet these expectations will be asked to leave the club.
We intentionally support athletes and families who understand and are willing to invest the considerable amount of time, energy and money — through our training and on their own terms — necessary to compete at this high level. We provide our services at cost-effective rates with the goal to offer the most value to our athletes and their families. No one will be turned away due to an inability to pay. We also offer a limited number of tuition scholarships to athletes who demonstrate a financial need and submit an application.
We see the work that we do at QCVA as bigger than volleyball. We work to get to know every athlete and to invest in them by supporting their development as players and as young people. We focus on life skill development and the fostering of community, within each team, across teams and throughout the club. Take a moment to learn more about our club:
Training
Since we are a small club with a number of coaches, athletes benefit from multiple points of individualized instruction and a diversity of inputs. Practices consist of a mixture of drills/skills development, strength and conditioning, positional training and scrimmage play based on the needs of the team. Teams often practice together to work on specific skills and build unity among the athletes.
Development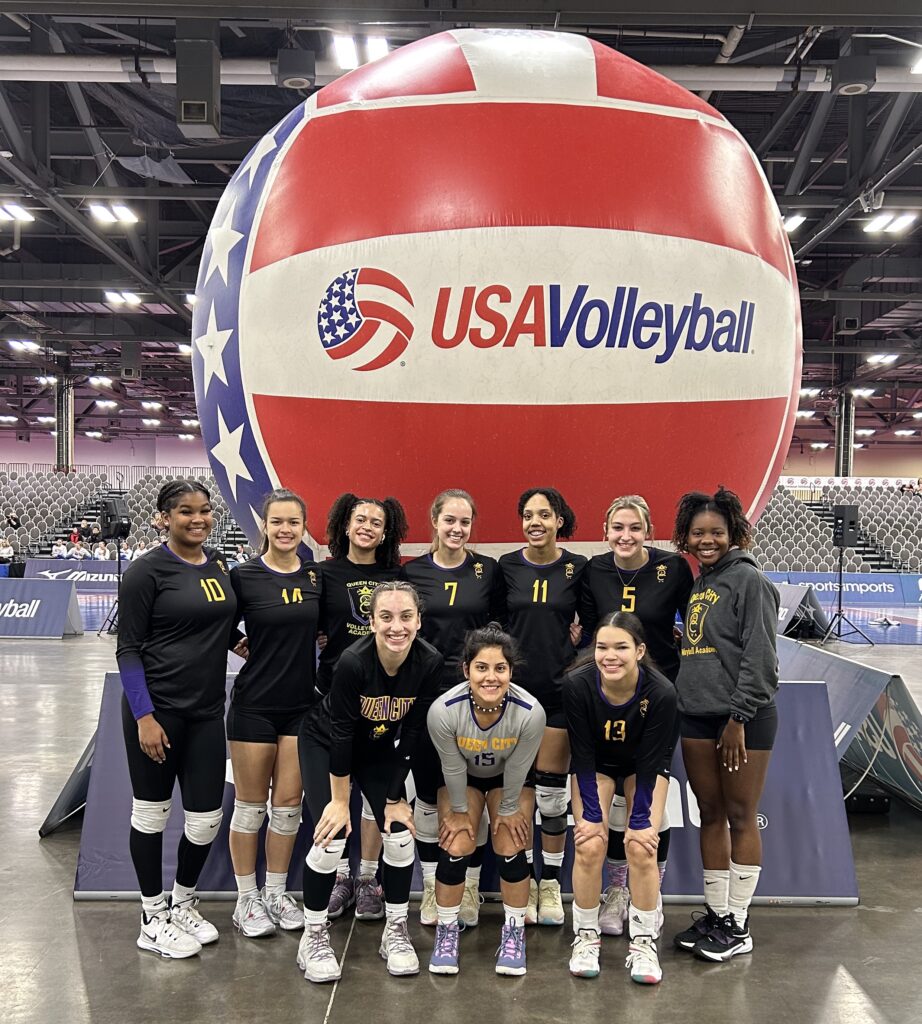 In addition to volleyball training, QCVA places a priority on developing young people into active and productive citizens in the world. Our 'off the court' programming includes discussions on emotion management, interpersonal skills, leadership development, nutritional consultation, volleyball IQ enrichment, college recruiting and more. During the 2023 season, we partnered with a local sports psychologist to run team workshops and offer individual consultations.
Community
QCVA was intentionally designed to offer local residents an opportunity to feel truly a part of youth sports community. Our athletes are expected to sit together at tournaments, cheer on other QCVA teams, study competition during breaks, watch film, and celebrate each other's successes. We actively involve each athlete's entire family, so that they feel a genuine sense of belonging within the organization. Learn more about our expectations.
Tuition
The 2023-24 season tuition is $2,590, which covers tournament entry fees, facility usage, equipment, instruction, administrative fees, recruiting support, and leadership workshops. Tuition does not include: Apparel, shoes, bookbags, travel expenses or AAU/USAV member registrations. If financial barriers to participation are present for your family, we will work with you to talk through options.