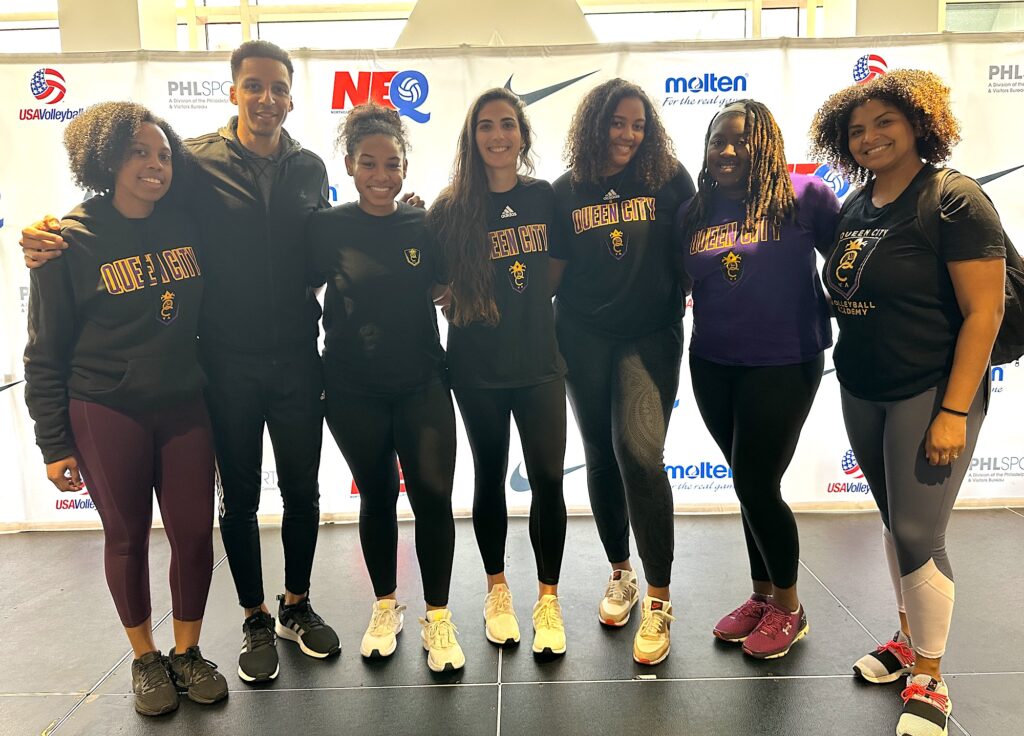 Queen City Volleyball Academy (QCVA) is on a mission to channel the power within the game of volleyball to develop great young players and people. Based in Charlotte, NC, we're also motivated to make volleyball more widely accessible to young athletes in the local area. As a newer organization, we are being thoughtful in how we execute as guided by our values and the QCVA Way.
We aren't hiring coaches at this time. However, we are always keeping tabs on talented coaches in the area. For that reason, we invite you to submit an application for future reference. Apply here!
We are deliberate and intentional in assembling a team of mission-aligned, high character individuals whose skill, knowledge and expertise help contribute to the excellence in our programs and operations. We are drawn to people who are open-minded, low-ego, authentic, empathetic, disciplined, kind, resilient and competitive. Our diverse, talented and experienced team members pour their effort and energy into helping each team compete at a high level. They are also invested in each team member and care to support all of our athletes in their pursuits.
Our positions are part-time roles that include opportunities for personal and professional development. We encourage all candidates to apply, even if you feel like you're missing some of our interests, because we understand that a candidate may not have a "perfect" set of relevant experiences.