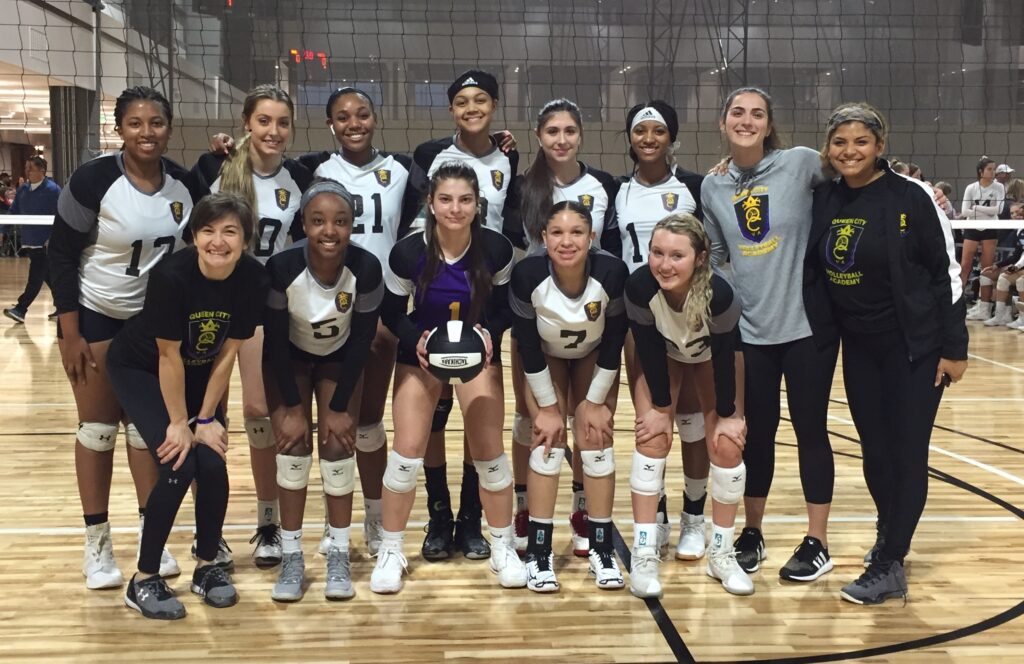 Being part of the QCVA community means carrying these expectations of yourself and others, in everything you do — on and off the court.
Bring your true self
We show up authentic to who we are everyday because we accept others for the uniqueness they bring to the world. We help everyone feel heard, seen, valued, respected and supported because we believe deeply in inclusion and creating a sense of belonging for all.
Strive for greatness
We put our heart and effort into everything we do because hard work and discipline are ingrained in our DNA. It fuels us to be great. We don't cut corners or cheat ourselves or one another. We hold ourselves to a high standard and represent QCVA's values in our everyday lives.
Generosity for good
We give ourselves to others with our thought, time and energy. We share a responsibility to help one another through thick and thin. We hold each other accountable because when one of us falls, we all fall. For that reason, we care to positively impact the community around us.
Growth every day
Our courage, grit and resilience inspires us to try new things and push our boundaries. We grow from our mistakes because we are hungry to learn. We take direction with a positive attitude and welcome feedback. We're constantly curious about how to improve, on and off the court.
Transparency builds trust
We believe that open and honest communication cultivates connection and creates a healthy environment that fosters togetherness. We work toward fair and productive outcomes when conflict arises. Negativity and gossip don't have a home in QCVA, period.