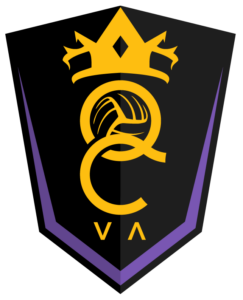 At QCVA, we're quite clear about who we are and what we want to accomplish. We are not interested in being all things to all people. We are working to build an organization that challenges traditional norms in the youth volleyball culture and supports young people to connect to their power, on and off the court. We prioritize interdependence over individualism because we believe high tides raise all ships. When more young people are excelling in the sport of volleyball, everyone wins.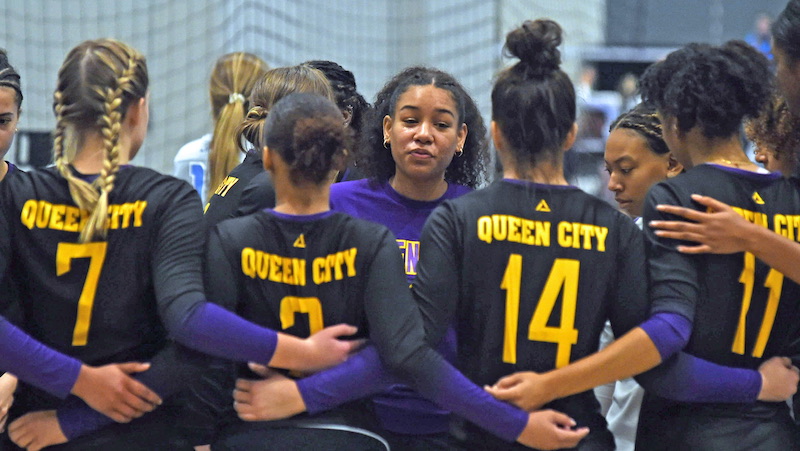 We are drawn to high character athletes who are aligned with our mission. Since QCVA is a small and special community, we are intentional in who we bring into it. Athletes who thrive in our club live The QCVA Way. They are (or are growing to be) open-minded, low-ego, selfless, authentic, empathetic, disciplined, kind, resilient and competitive. Parents who enjoy their experience at QCVA are patient, reasonable, inclusive, supportive, and also low-ego. They are "team-first" oriented and don't play politics. Learn more about how our approach has led to impact in the recent past.
As you're getting to know us, we thought it'd be helpful for you get a sense of what it looks and feels within QCVA. 
We are steadfast in our interest to put athletes first. We do so with thoughtfulness in trying to understand each athlete and their individual needs. However, our work must be done in partnership.
We work to create an environment that is empowering, positive and inclusive because we believe those are the conditions in which people are best suited to thrive.
We care to make sure everyone is seen, heard and respected. Your athlete will be known by all of our coaches. We'll get to know your family if that's a relationship that you want.
We are accessible, reasonable and cooperative. We invite members of our community to contribute their feedback and ideas, so that we can co-create in building the organization.
We won't compromise if an athlete or their parent(s) does not align with our values and expectations. We will be in hard conversation with those who are unwilling or unable to do so.
That's our point of view, but we believe it is useful for you to hear directly from athletes and parents who are/have been part of our community.

"QCVA is a club that is open and welcoming to players such as myself. We can at times be overlooked at larger clubs that only look for a certain profile as a player. This has been a great opportunity to grow as a player." – 16s Athlete
"The camaraderie while being a part of QCVA has been like no other. It has offered not only a competitive environment for my daughter, but also the opportunity to connect socially in a way she was never afforded at other clubs. Her confidence, skill level and love for volleyball has grown over the past two years as a result of being a part of QCVA." – Parent of 16s Athlete
"QCVA is family. This has been the best club our daughter has ever played for. Everyone is incredible!" – Parent of 17s Athlete
"I really appreciate that you all have acknowledged that sometimes there are faults in the system and you are always willing to push for changes that make QCVA better." – 18s Athlete
"My daughter missed an entire year of volleyball during COVID. When she made the team at QVCA, she was given the opportunity to quickly gain advance skills and build confidence." – Parent of 16s Athlete

"We were ready to give in the towel and step away from volleyball for good. However, within her 1st season at QVCA, we've seen our daughter transform from a beautiful talented, intelligent, young girl into a gifted responsible young lady. That's a credit to the club and its leaders. Thank you for all that you have given to us! Her vigor and fight to continue to play is back. QCVA FOR LIFE!" – Parent of 18s Athlete
"Being a part of QCVA has been the perfect start to our club journey. My daughter and I feel the impact of a close knit community that has served as our family since relocating to Charlotte. QCVA is well-run, and I've never felt lost nor unaware of events, practices etc. I feel supported, and my feels child valued and inspired to remain a part of such a dynamic organization." – Parent of 16s Athlete
"QCVA was the first and only club team I have been with, and I have seen so much improvement in the past three years. The club has opened up many opportunities for me and helped me achieve my goal to secure a full ride in college!" – 18s Athlete
Most organizations don't publicly share things that they need to improve upon. Since we value transparency, we want to reflect on our growth areas.  
QCVA did not start with a robust business plan and an expansive bank account. It was spun up out of an idea and an interest to meet a community need. As a result, we have been building the plane as we've flown it. Naturally, we've learned lessons from growing pains. We trust the process and take the long view because we know overnight successes are very rare. We pour ourselves into this work to the best of our abilities, and athletes and their parent(s) must put in the work as well if this is going to be a successful partnership. If that's not what you want to do, this is not the club for you.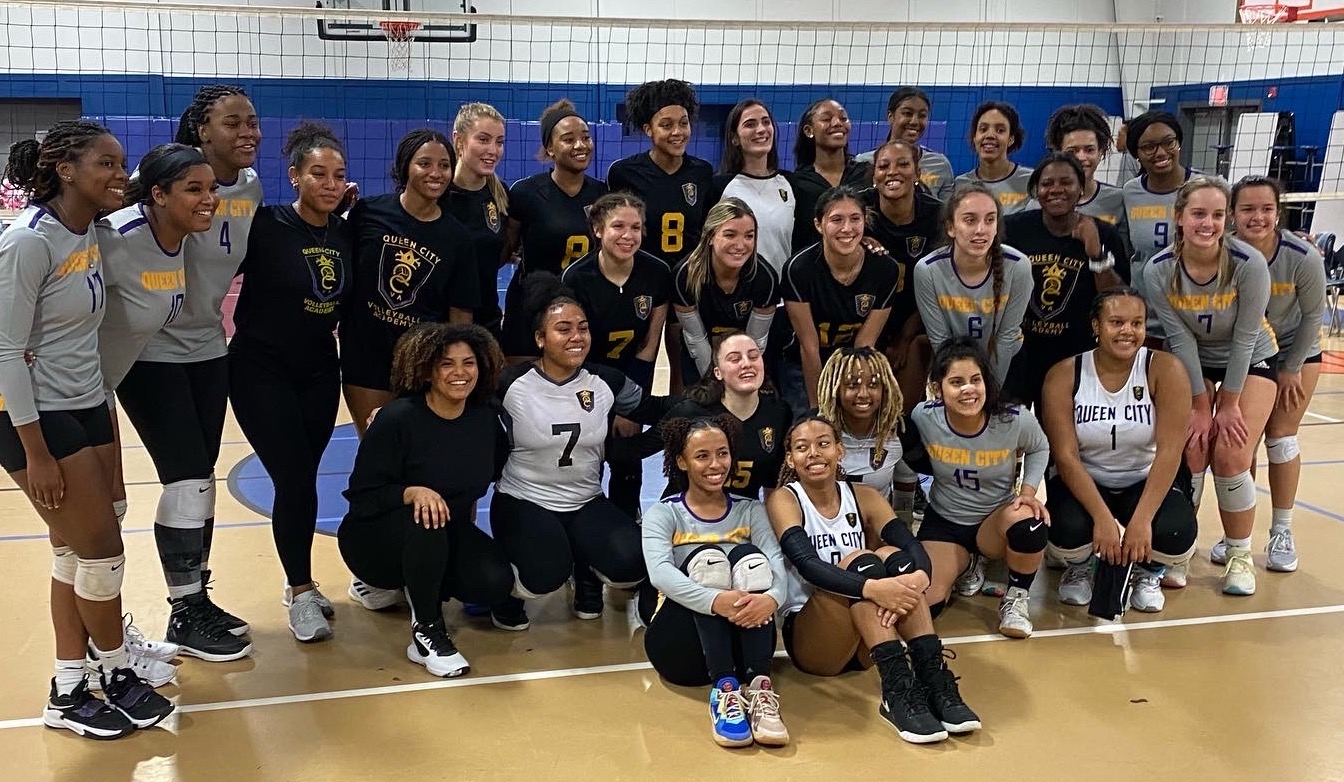 We work hard to try to maintain level of consistency in everything that we do. Youth sports brings high expectations, along with dozens of different personalities, communication styles, personal interests and parenting preferences. Where there are misunderstandings or frustrations, we strongly encourage folks to start from a place of curiosity and seek common understanding — rather than rush to judgment and engage strictly in right/wrong approaches. Often times, there is much more than what the eye sees or the ear hears. Sometimes, we're going to agree to disagree. That's OK. Sometimes, it may end up that it is simply not a good match — for the athlete and/or for the club. And that's OK too.
We are actively working to achieve greater consistency in how we hold everyone — athletes, parents and ourselves — accountable, particularly when they don't meet expectations. We're also continuing to proactively establish shared context with parents and athletes so ideally everyone is able to work from the same page, where possible. Ultimately, we take an approach rooted in equity, which means we try to understand, consider and account for people's different needs, circumstances and lived experiences. When we do this, it is more likely that everyone will have an equal starting point.
We hope that how we approach our work will be a model for young people to learn from while they're in the club and to take throughout their lives.